Podcast: Play in new window | Download
Subscribe: RSS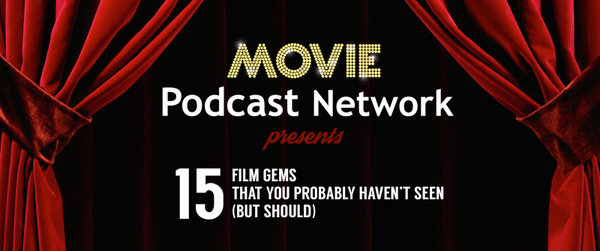 The MOVIE PODCAST NETWORK (MPN) is LIVE! And RETRO MOVIE GEEK is a part of it!
This episode is not a test (or a teaser) as MPN presents our very first SPECIAL FEATURES bonus episode in its entirety!
All Movie Podcast Network shows are releasing this first episode for free across the entire network as a way to promote MPN and our new Special Features feed. However, all your favorite MPN podcasts will continue with their regularly scheduled episodes.
So, if you're subscribed to the Retro Movie Geek feed our next, all-new episode will be available this Wednesday.
Here are a few other things you need to know:
1. All the shows on this network will continue to give you FREE, regular episode releases.
2. That means you can subscribe for FREE to the Movie Podcast Network feed, which gives you audio teasers of every new episode released across the Network (check the sidebar for the other shows in the network).
3. However, it you like this Special Features episode, and you'd like to help support Retro Movie Geek as well as part of the Movie Podcast Network, then you can subscribe for a small fee to our MONTHLY Special Features BONUS releases through our Patreon page. (Please note that while this first special features episode is censored for content, the Special Features feed will be explicit.)
To get detailed show notes for this episode, including time breakdowns and everything we covered, please CLICK HERE!